Careers In Care has a dedicated team of professionals (consultants, subject matter experts, course developers, Industry representatives) to support the research and development of new and innovative products and services.
The company reinvests more than 50% of the annual revenue into research and development to come up with innovative and meaningful products and services each year.
Research Methodology
Careers In Care's strategic framework is supported by active action research lead by the founder and Principal Consultant, Sameer Mathur, who has recently been awarded by the Governor of Victoria, Hon Linda Dessau, as ISSI Fellow for 2019.
Research at Careers In Care involves:
Scoping
Collecting qualitative and quantitative information
Analysis
Reporting
Continuous improvement
Every year, based on stakeholder feedback, scope of research work is defined by the Principal Consultant with an objective to identify core Industry issues around compliance, risk management and governance.
Once the scope of research is defined with explicit learning objectives, research is conducted considering the stakeholders that are impacted most by the issue. The duration and methodology vary based on location of research, stakeholders and available resources.
Research findings are carefully reviewed by the Principal Consultant in consultation with the other team members and workable action items are then identified considering the impact on the stakeholders. Areas of improvement are identified, and practical solutions are devised to address core issues.
A reasonable timeframe is then allocated to the team to implement the changes. Industry is consulted and stakeholders are kept informed during the implementation process. Once the solution is implemented, it is communicated by the Business Development team of Careers In Care to all internal and external stakeholders.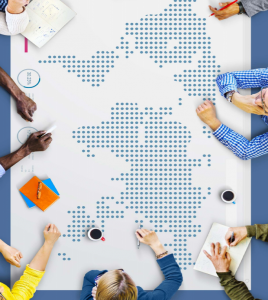 Improving Vocational Training Outcomes – Sustainable Industry Engagement Practices – Written by Sameer MathurVET International Fellowship Award
Sameer Mathur, Founder and Principal Consultant of Careers In Care, was awarded "VET International Fellowship Award" on 28 November 2019 by Linda Dessau, Governor of Victoria for his International applied research work.