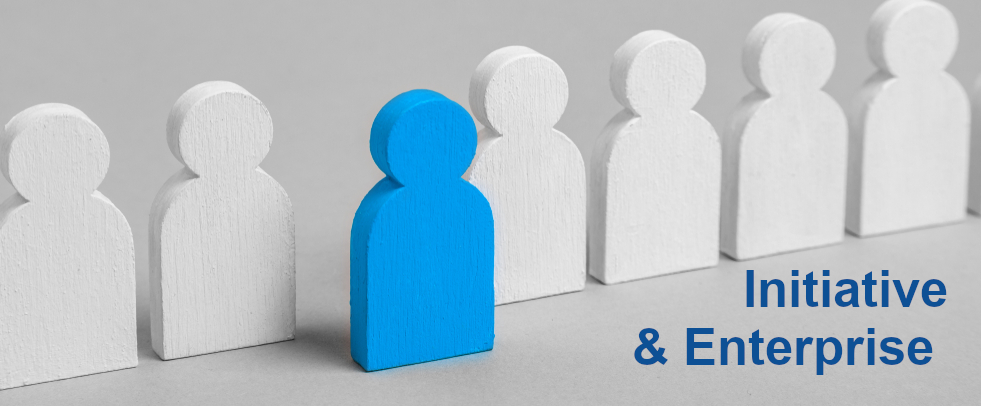 Keeping pace with changing times
In this competitive and growing era of technology, all businesses must need to pace up and keep up to date with the changing trends.  Initiative and Enterprise is the ability to find new opportunities and ideas and put them into practice. No business can be successful if they do not have enterprising leaders to drive them. The leaders need to build a cohesive team who can spot gaps in the market and generate options to achieve better results. SWOT analysis is a great tool which can be used to find out the strengths, weaknesses, opportunities and threats. It can help a business to make improvements and identify the market trends and clients needs.
Learn new ways of doing things
Taking initiative is very important to improve the process and continually hold on to the existing clients and attract new clients. Initiative means taking stepping up to improve a process by oneself. One must be adaptable to accept and learn new ways of doing things. There is a Chinese proverb that says, "The wise adapt themselves to circumstances as water moulds itself to the pitcher." Being adaptable means changing yourself to accommodate the circumstances. Adaptable people are more valuable to the employer as they are flexible, good team players, current in the changing environment and have the potential to become great leaders.
Be creative and share your knowledge
To find a problem, gap or an opportunity is one thing but to find the solution is much more complicated process. One must be innovative to think 'out of the box' and come up with a better way of approaching the problem.  Only an innovative person can transform a plan into reality. No innovation can happen without Creativity. Creativity allows for a more imaginative and innovative approach to the business problem, especially when the market is so dependent on breaking technologies. Creative and innovative environment at workplace inspires employees to share their knowledge, experience, skills, suggestions, and recommendations. It also promotes teamwork, problem-solving, better retention of employees and a healthier environment.
Helps manage risk more effectively
With appropriate strategic planning, overall goals for the business can be set and a plan can be developed to achieve them. Taking the decision actively helps to reduce and manage risks to the business and contributes in overall growth. This aids a business to move forward in line with customer demand, industry best practice and continuous growth.
Interested in a micro credential. Visit us at – www.cic-academy.com
Learning Simplified